A Project of Edward Stetson
Bachelor of Science, mathematics, Master's degree in Public Policy, graduate fellowships mathematical economics, , doctoral research assist-an,  applied quantitative research, manager, consultant to Fortune 100 companies, banking, insurance, energy, utilities. Currently retired, ongoing study in Texas writs of habeas corpus with the goal of assisting public defenders in pro se indigent criminal defense.
writing, research examples ;
SOMEONE'S LITTLE ANGEL FIGHTING THE CONFLICTED, COERCED, UNKNOWING, INVOLUNTARY PLEA 'BARGAIN'
Texas Writs: It's not a book, It's a weapon! A Response to Tippet and Alexander et alia, Does Lawyering Matter? Predicting Judicial Decision
 IS POVERTY 'IMMUTABLE' FOR THE COUNTY JUDGE? | Reference Case Study
PROJECT UPDATE-THE STORY OF JUDGE YEARY AND THE FORTY WRITS
Compilation of Learning Resources for Pro Se Defendants including:

Legal Pro Se (legal-prose.org)- Notes and Links in various legal subjects relevant to both civil rights and criminal defense
Professional Goal
 Pro Bono Criminal Defense Paralegal Services for the Indigent Inmate and his/her lawyers upon Collateral Review
Assist in fund raising for the wrongfully convicted inmate's defense and in improving emotional, physical, and spiritual conditions for the incarcerated.
Qualifications
A commitment to Humility in both the Analysis of Legal Problems and in service to attorneys and their clients
Graduate and certificate Studies in economics, public policy, and law.
Significant managerial work experience in both government and industry.
Ongoing studies in technology and law with the goal of competency in web development for non-profits and e-discovery.
Book Length Annotated Reading excerpts and summaries: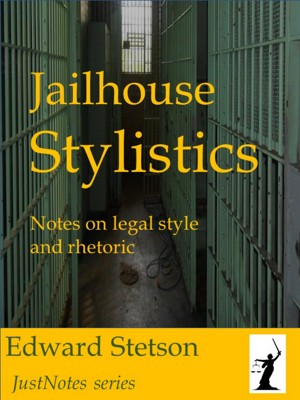 Other (hobby) notes in scene stylistics, botany
working papers
" width="20″ height="20″>