A Project of Edward Stetson
Professional Goal
 Pro Bono Criminal Defense Paralegal Services for the Indigent Inmate and his/her lawyers upon Collateral Review
Assist in fund raising for the wrongfully convicted inmate's defense and in improving emotional, physical, and spiritual conditions for the incarcerated.
Qualifications
A commitment to Humility in both the Analysis of Legal Problems and in service to attorneys and their clients
Graduate and certificate Studies in economics, public policy, and law.
Significant managerial work experience in both government and industry.
Ongoing studies in technology and law with the goal of competency in web development for non-profits and e-discovery.
Book Length Annotated Reading excerpts and summaries: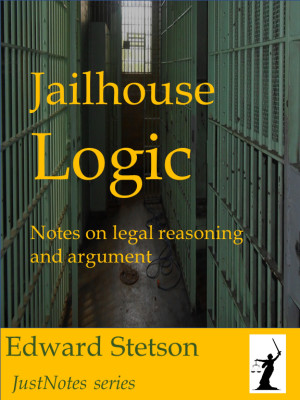 Jailhouse Logic – Notes on Legal Reasoning and Argument